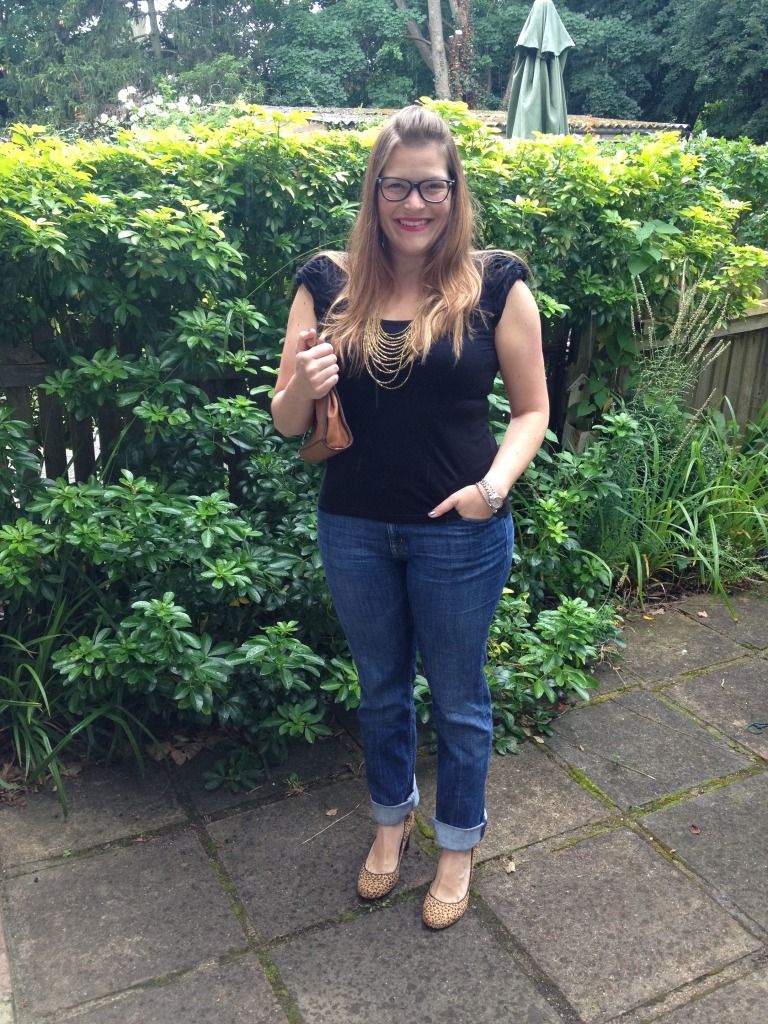 Jeans: GAP, Top: New Look, Bag: Fossil, Shoes: Banana Republic, Necklace: Forever21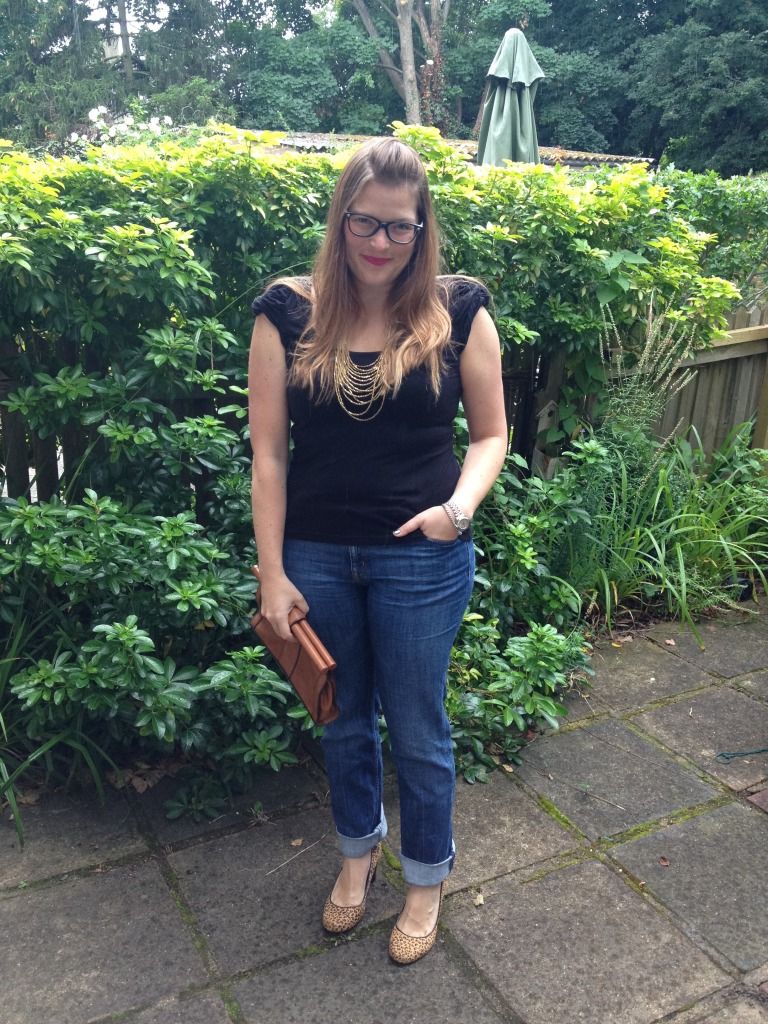 My last 30 for 30 outfit of this batch and I wasn't going to let the rain wash out my last few photos! I really enjoyed remixing my wardrobe this time, it helped that work had been partially dress down over the Olympics and I had my holidays.
I wanted to end on this outfit as although I love mixing up some of my nicer pieces, I'm never more at home than when I'm in a pair of jeans with a plain top, heels and a nice clutch.
I hope you've enjoyed the 30 for 30 summer 2012 edition - I know I spread the outfit posts over a few months but I think it's worked out quite well.