After seeing a
DIY post
recently by Karen at
Where Did You Get That
, I thought I'd try DIY-ing my own men's t-shirt.
I bought this Hooters t-shirt about 10 years ago and have never worn it, I always liked it but just don't like wearing baggy novelty t-shirts, plus the neck was really high on me. This was a perfect way to make it wearable.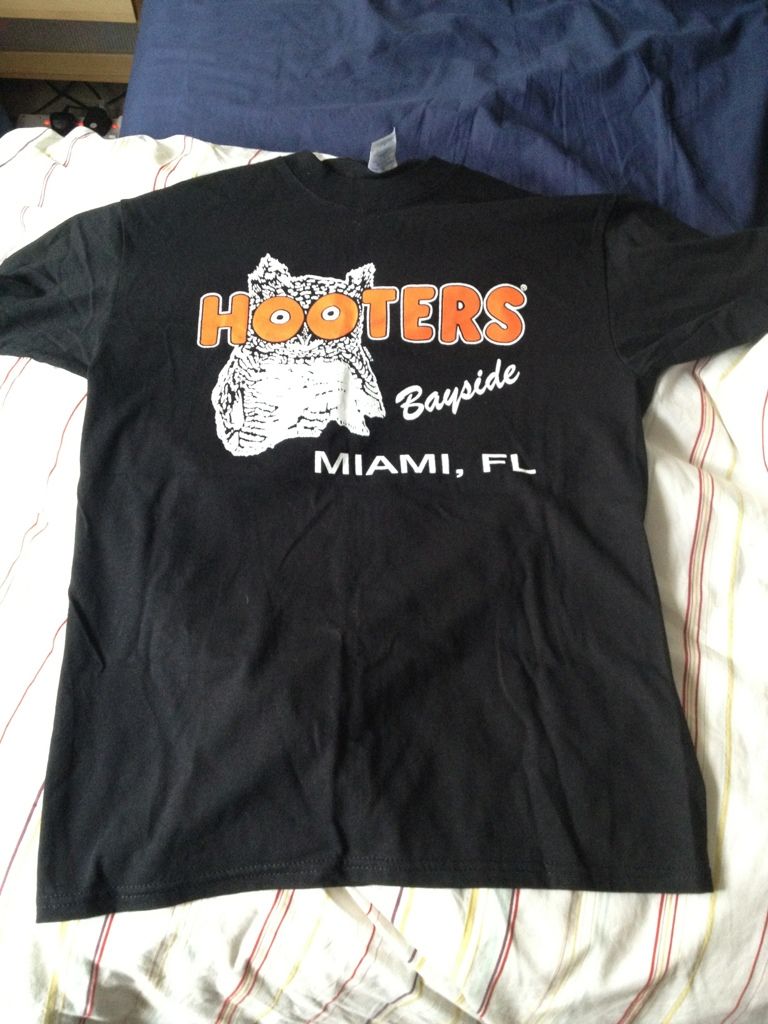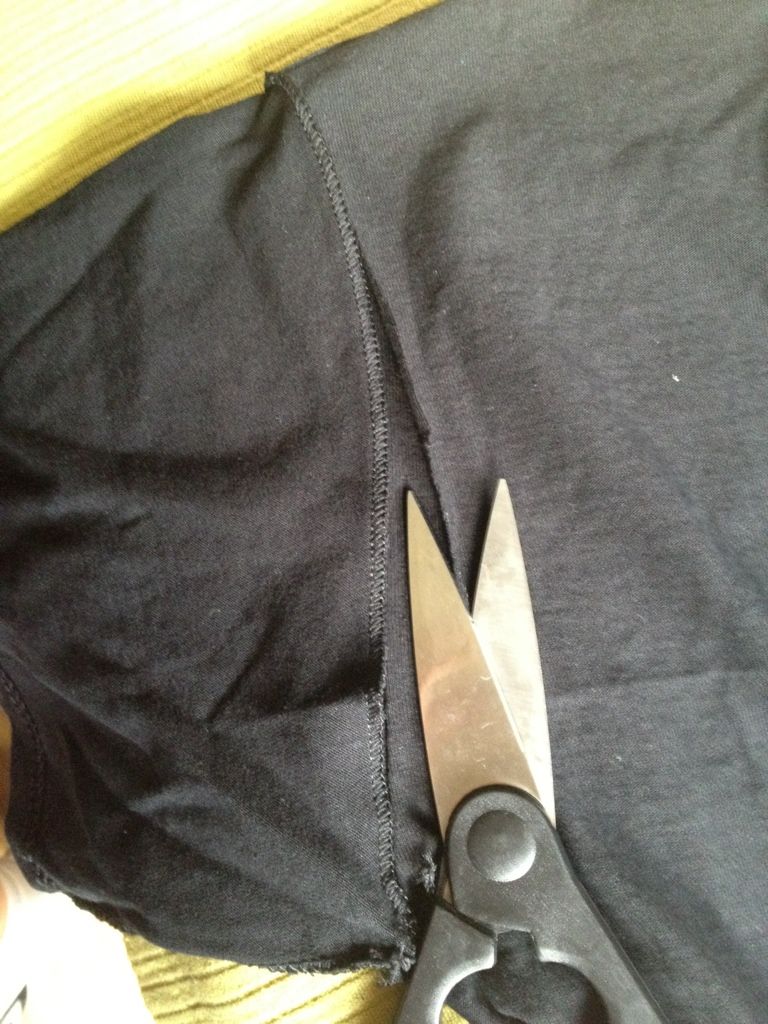 I cut the sleeves and neckline off leaving the edges rough. This was the final result!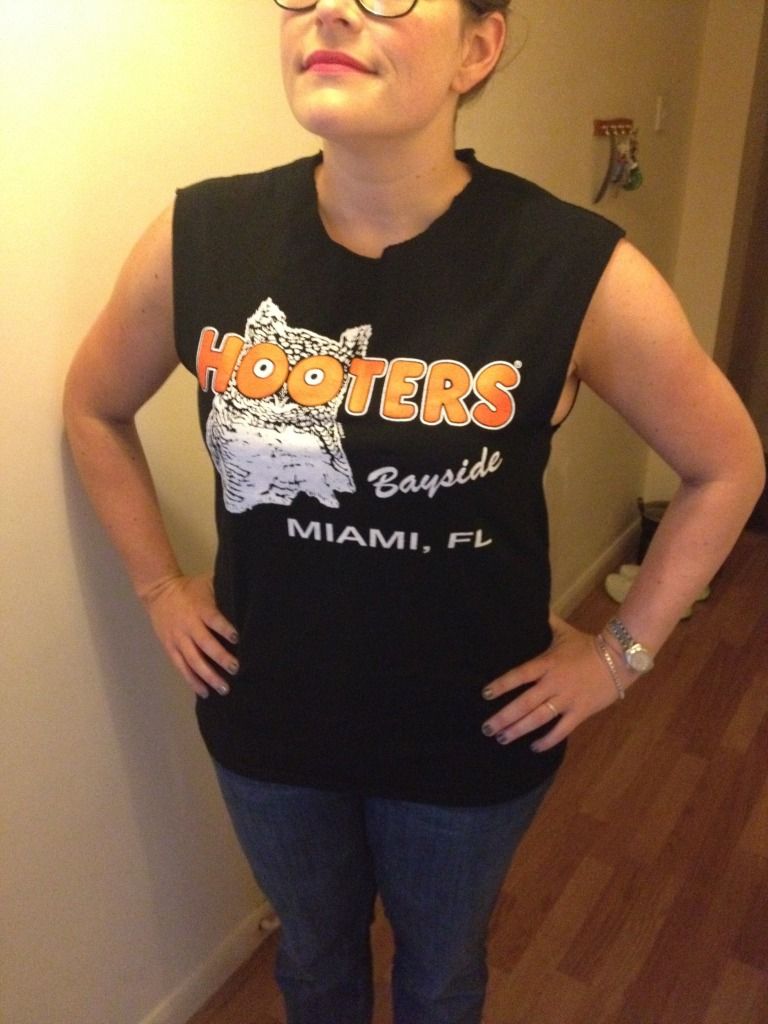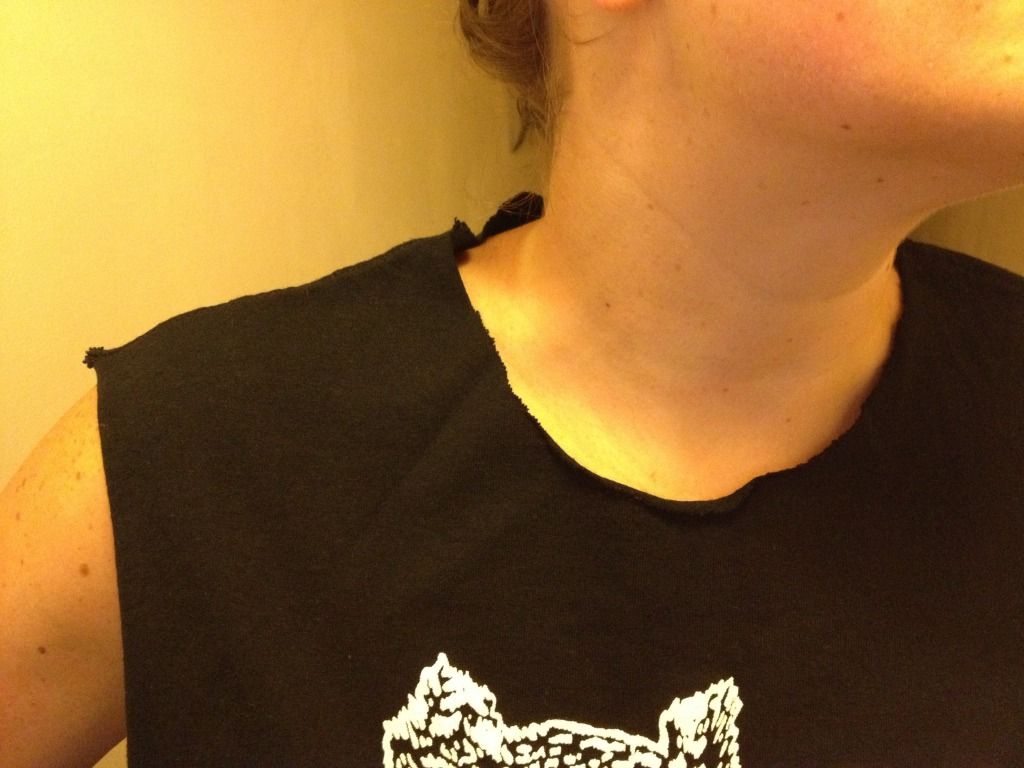 I like this look so much, I've also found another couple of t-shirts to cut up!