These pics were taken in St Marks Square on our last day. I wish I could say I was enjoying my last gelato of the holiday but I managed to scoff another one before we boarded the place at Venice airport!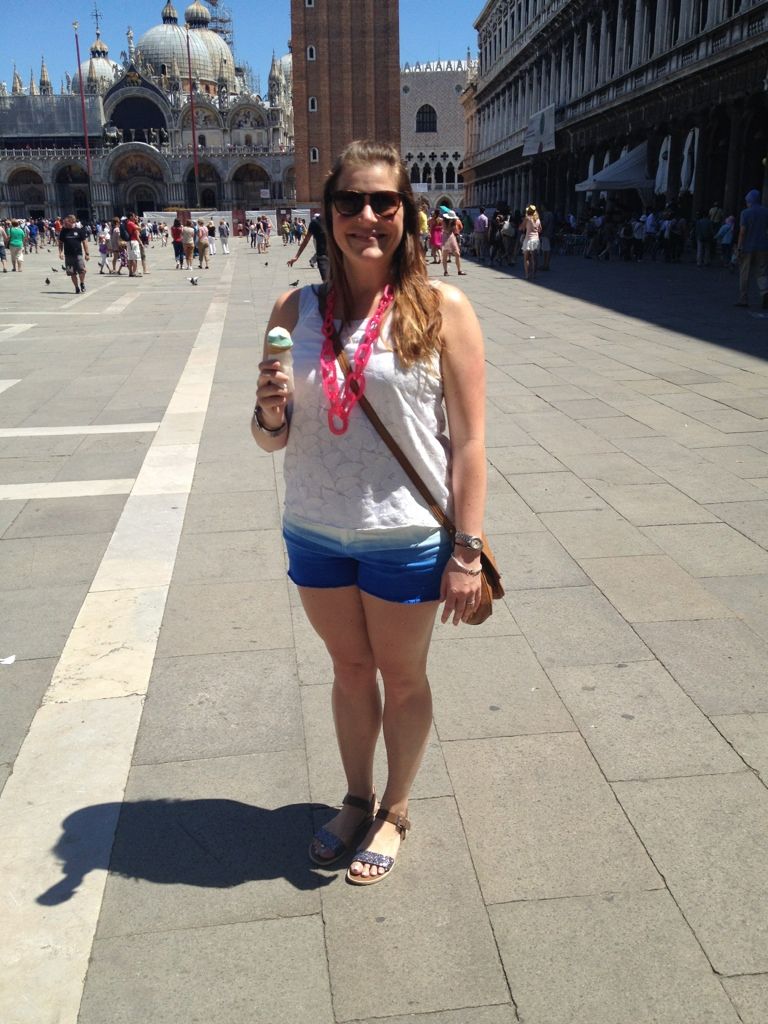 Shorts: H&M, Top: River Island, Shoes: Carvela by Kurt Geiger, Bag: Topshop
Necklace and bangle bought in Venice (by Peter) in a contemporary jewellery shop that I forgot to note the name of (very unhelpful!)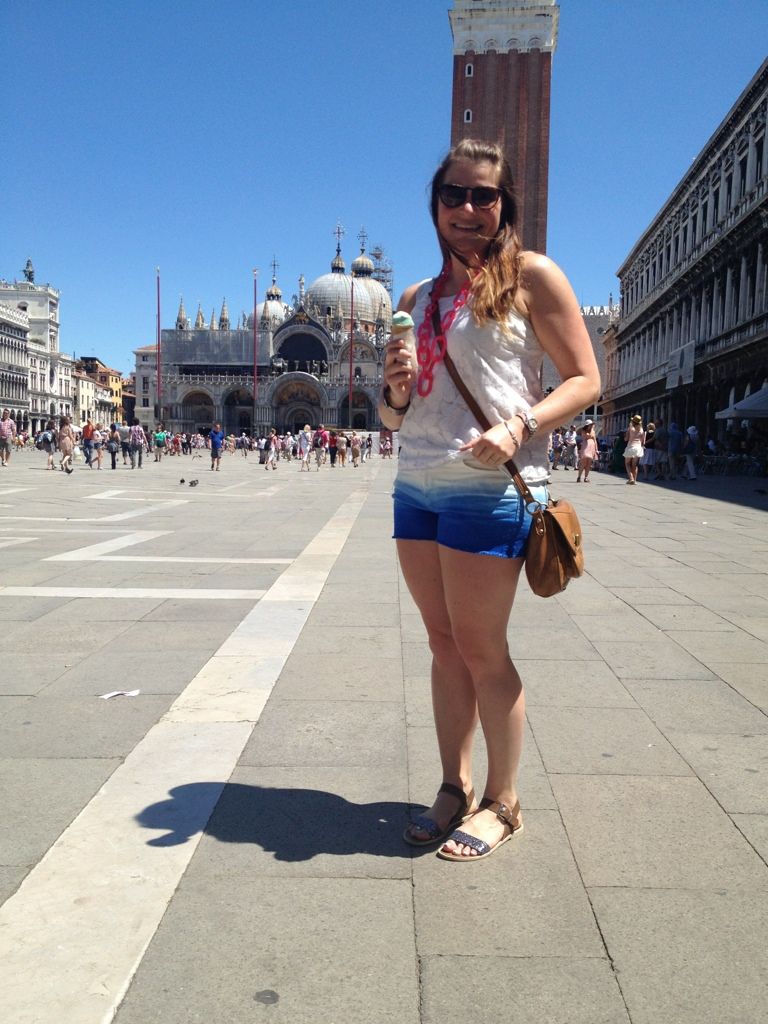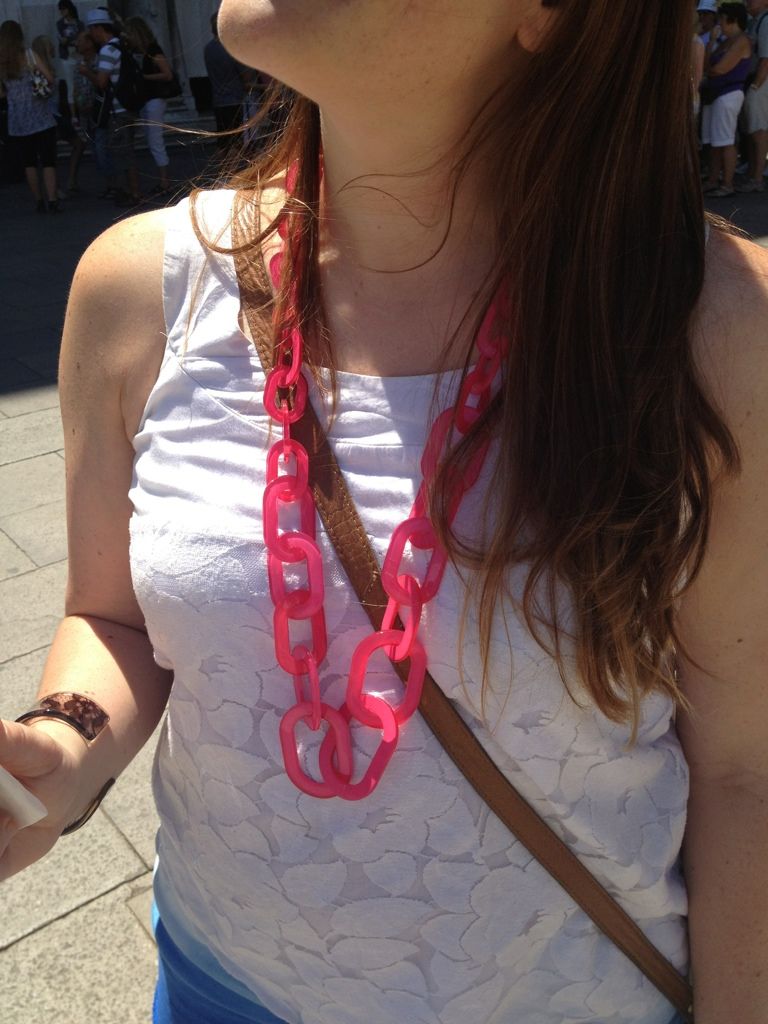 I really love the colour of this necklace, you know when you like something on holiday and aren't sure if it'll translate into your wardrobe at home? Well I'm happy to say this does!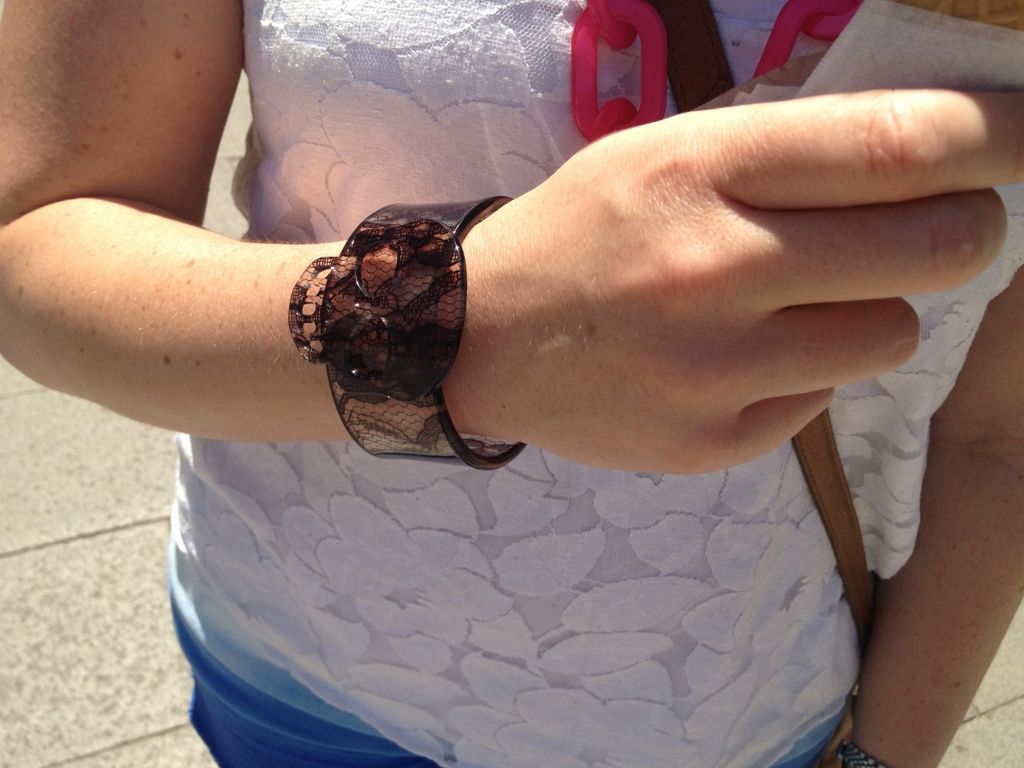 Peter also got me this lace skull bangle - they did them in loads of different colours but I thought black would go with more.