It's worth remembering that none of this happens without my trusty spreadsheet. I've tried to plan my 30 outfits, not down to the last detail but so I don't wear the same outfit twice.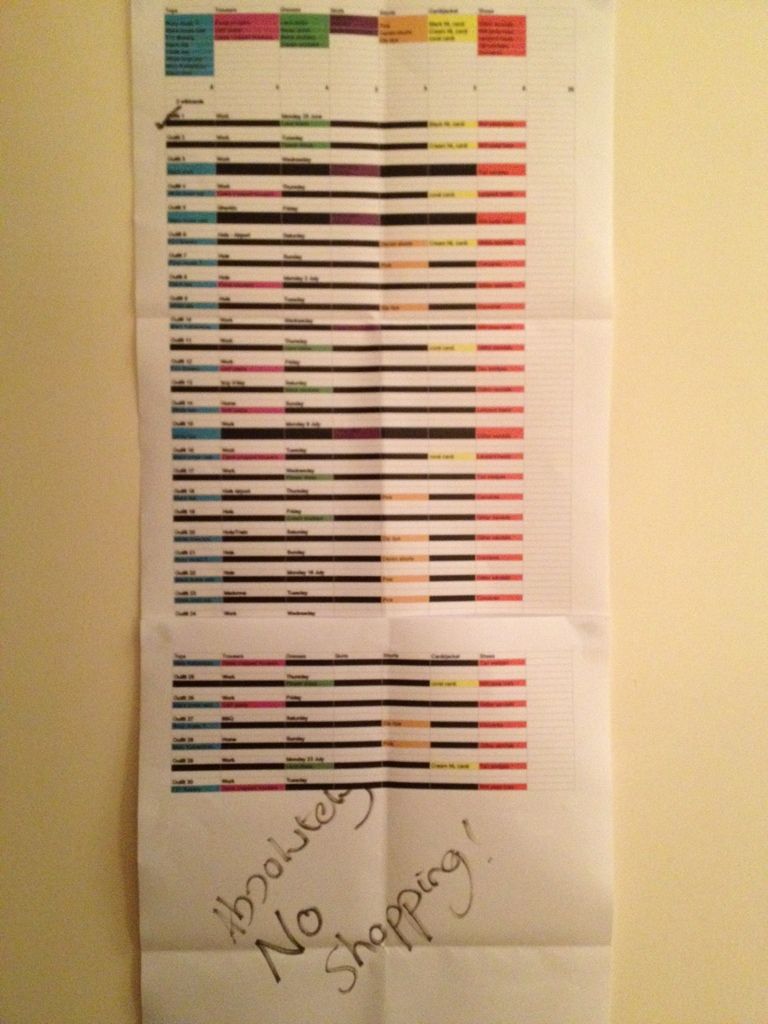 And also so I remember...absolutely NO SHOPPING!
I actually have decent pictures today!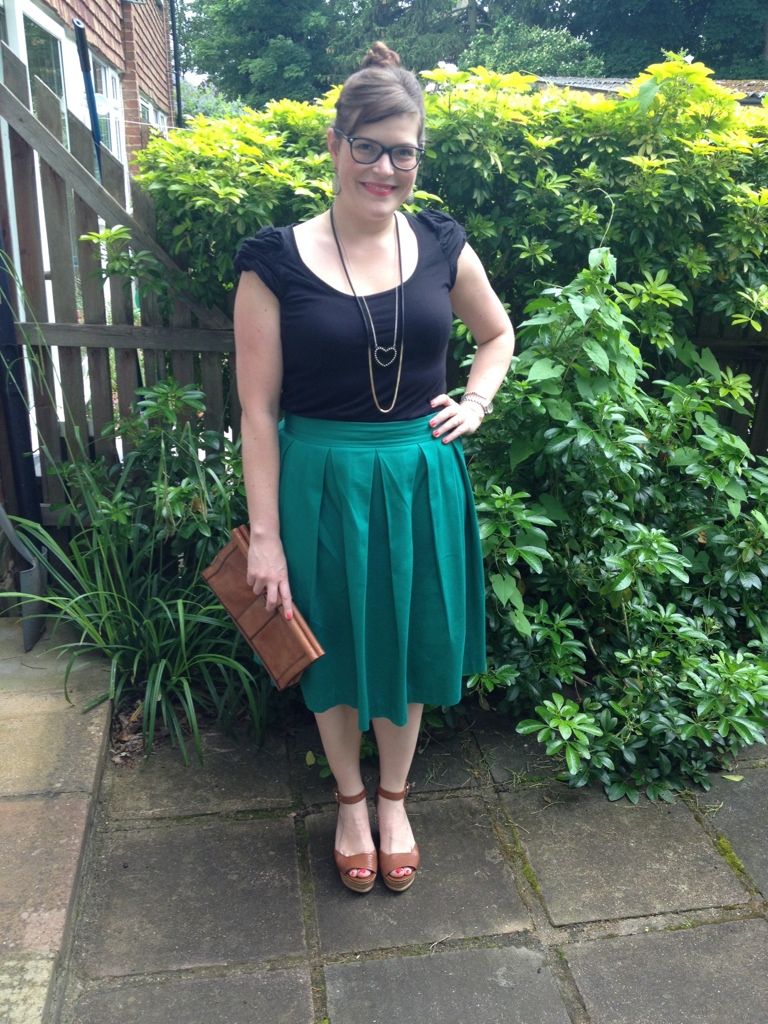 Skirt: ASOS, T-shirt: New Look, Wedges: Marks and Spencer, Bag: Fossil, Necklaces: Accessorise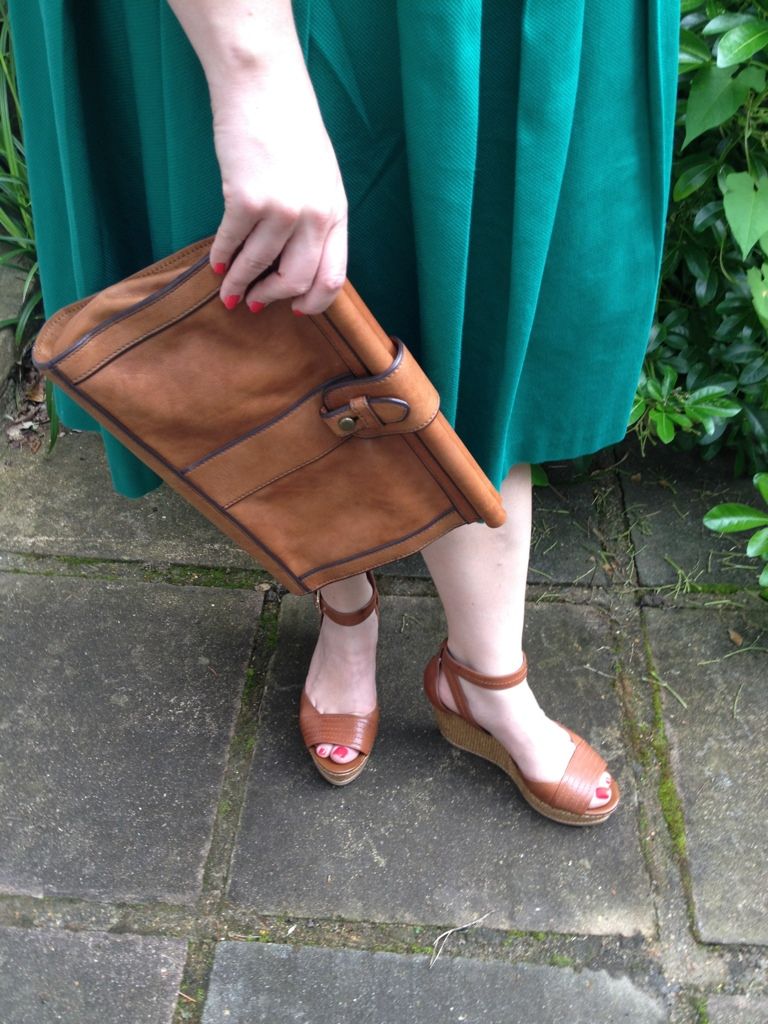 I'm still trying to break these bastards in, the leather heel bit where it meets the strap just loves to rub!