Firstly, apologies for going AWOL for such a long time. This month has been hectic - I'm finishing up my portfolio for my qualification that's coming to an end, I've got three big conferences coming up at work to prepare for and probably most importantly, my dad nicked his DSLR back so that teamed with the most awful wet weather here in London = no outfit posts.
It's not all bad though, I recently got a promotion at work (yay me!) so amongst the doom and gloom of everything else I thought I'd give myself a present.
As I'm still sticking to my
bag ban in 2012
I knew I wanted something in that arena but without cheating on the ban. It also needed to be classic and something that I will use everyday (it was very nearly an umbrella!). I decided on this Marc by Marc Jacobs petal to the metal wallet.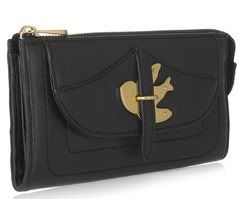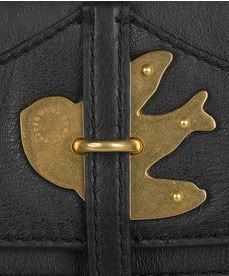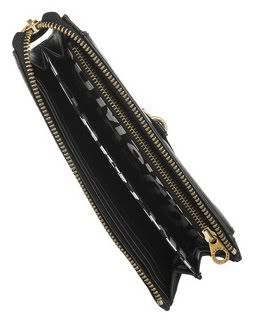 You may remember me
lusting after this design way back in 2010
! I was torn between the fuschia and black but I think the black is more me and something classic that will go with everything. My trusty Kate Spade wallet has done a great job for the past four years so I think it was time for a new one. I can't wait for it to arrive!